Getting Here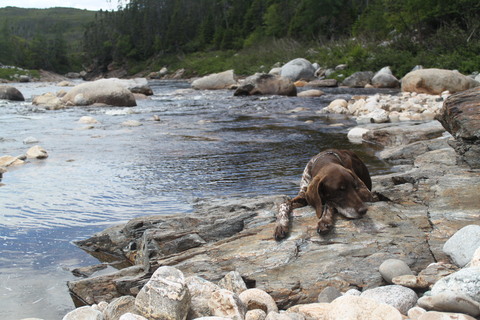 Deer Lake Airport has scheduled Airline flights daily. The best routing one may find is with Air Canada via Halifax Montreal or Toronto.
Travel Contacts
There are times that weather delays cannot be controlled. Flights to SBL are via Helicopter under visual flight rules. Thus SBL is not responsible for accommodations or meals while in Deer Lake, made necessary by delays due to poor flying conditions. Your rate will not be reduced if, for any reason, your arrival to Deer Lake is delayed or weather does not permit flight to the lodge on time. Yet the inverse, you will not be charged for extra time spent at the lodge due to bad weather.
Helicopter flights to SBL from Deer Lake have strict weight restrictions. Thus, the maximum allowable baggage including fly fishing equipment shall not exceed 50 pounds per person. Any large orders of beverages, etc. should be ordered in advance and will be at the lodge upon your arrival.